Striving to achieve our clients' investment objectives.
CIM aims to offer private and institutional investors a range of private fund investment opportunities across the risk-return spectrum (core, value-add, opportunistic) focused on real estate. Our fund products will include speciality funds focused on specific property sectors and markets.
Credberg Real Estate Office Opportunities Fund (CREOOF-I)
CREOOF-I is a category 2 Alternate Investment Fund (AIF), approved and registered by the Securities and Exchange Board of India (SEBI) sponsored by Credberg Advisors. It aims to provide superior risk-adjusted returns from commercial real estate investments across Core and Core Plus strategies across key Indian cities.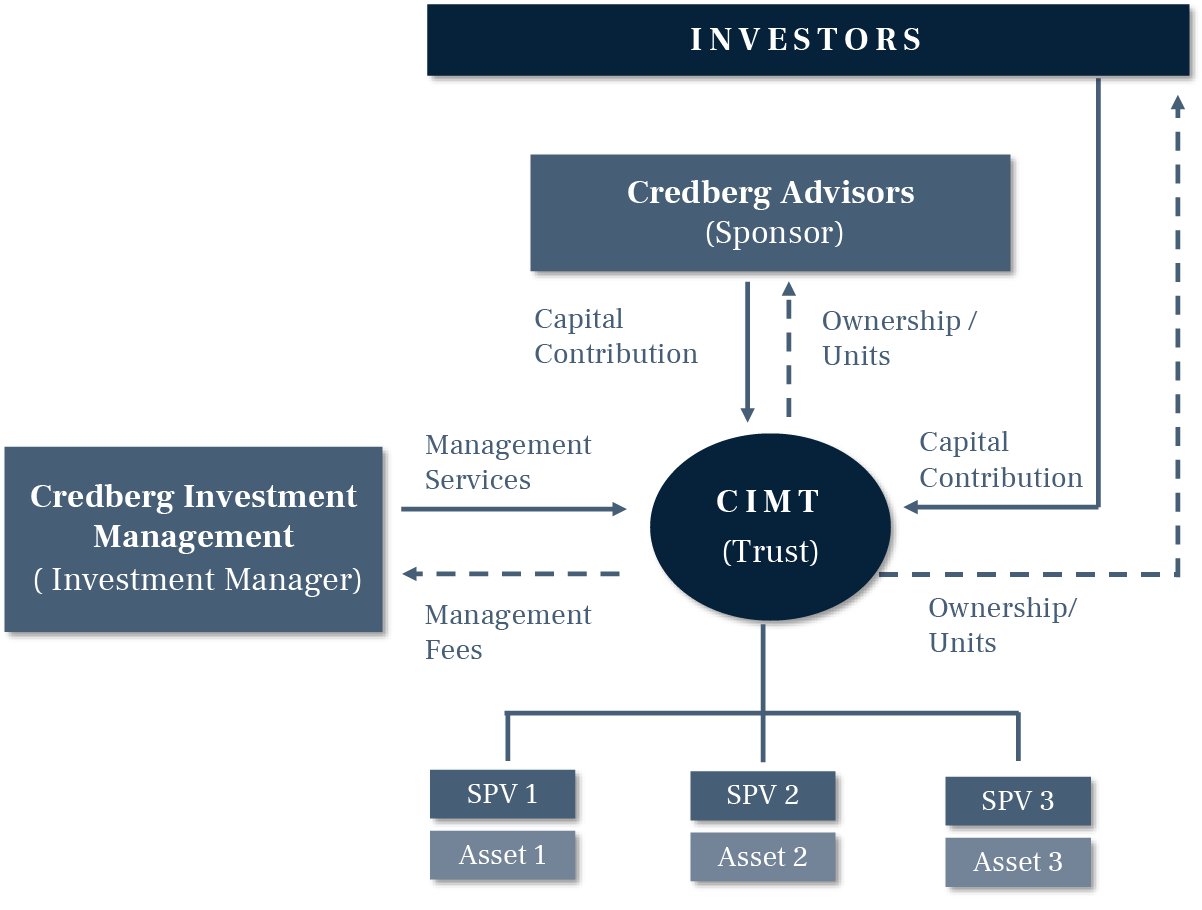 CIM's approach to fund management focuses first and foremost on the clients and integrates the rich experience and full resources of the firm to maximize investment results.
Our investment process combines research and market analysis, comprehensive due diligence, and proven market expertise to make attractive risk-adjusted investments.
CIM believes every real estate asset to be a unique operating business that must be actively managed to achieve the portfolio's investment objectives.
We offer investors access to a wide range of real estate investment opportunities, through both the direct and indirect routes.